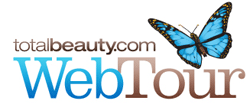 Find out what Smashbox product The Makeup Divas uses to achieve a perfect smoldering smoky eye.


On a budget? Monique at Beauty Girl Musings shares 10 beauty items for under $10 each-- take that recession!


Addicted to Lipstick tells all about the new Urban Decay Primer Potion wand.


Boutique Flair is giving away $225 worth of Sustainable Youth swag! Enter by 05/24/09.

LA Pretty is giving away an item from Givenchy's Summer 2009 makeup collection to one lucky reader! Find out all the details here.


Cybelesays.com has discovered the perfect makeup primer for the summer heat. Click here to read more.



The Shades Of U is giving away a bottle of Lancome Magnifique Eau de Toilette. Enter to win!

A Little More Beautiful is giving away 1 Urban Decay Primer Potion in Sin so head on over and enter to win!


Alison of the Advice Sisters reviewed a unique, "Green" product POCKETFLOPS with Obama's photo, and other great designs. Check them out--just in time for warmer weather!


Don't forget to enter the neuLash/Anastasia Giveaway over atBeauty in Real Life!!

Glossypink tells you how to get Jessica Biel's latest red carpet look!

The Beauty Alchemist wants to give you A Lancome Magnifique Fragrance

eye4style paid a visit to the new Memoire Liquide counter at Bloomingdale's!

Two lucky winners will get clear and beautiful skin- the natural way! Visit MissWhoever You Are for the Kiss My Face Giveaway!!

This week, Spoiled Pretty is partnering with Ojon for a giveaway. Three lucky winners will receive Tawaka Ancient Tribal Rejuvenating Cleanser and Conditioner (a $64 value)! This unique duo cleanses and conditions hair, leaving it soft, silky and manageable.