TB Perks: Look Good. Feel Better.
Want to feel healthier and look your best? Of course you do. We've got your back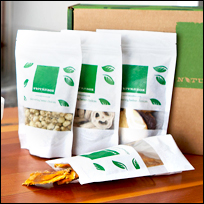 You're busy. And tired. And hungry. And those Cheetos (or doughnuts, or bagels, or cookies) look really good right now. We get it. But we also know that, while they provide a temporary fix, none of those options will actually help you feel un-tired or un-hungry. In fact, they'll probably make you feel worse than you did before you reached for them. That's why we've put together Total Beauty Perks, a section of our site dedicated to offering you the best health, diet, and wellness offers to "perk" you up. Click ahead to see our exclusive discount codes to Total Beauty readers.
NOTE: This post is syndicated from Total Beauty and does not necessarily represent the views of this site. This site receives compensation for posting this material.